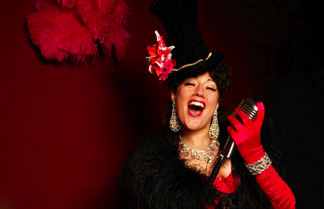 I coached her and helped her with her act. Listen to her testimony about our work together:
Apart from being fun, kind & great company, Olivier has a very precise eye and understanding of personality and character, and can help you not only find yours but bring it out in theatrical ways using his many years of professional experience.
He has a talent for putting his finger on what is not working and helping you to find the exact way it will. His experience and playful imagination gives him a huge range of resources to help you in original ways. I found our work together invaluable for improving my act and eliminating many mistakes.