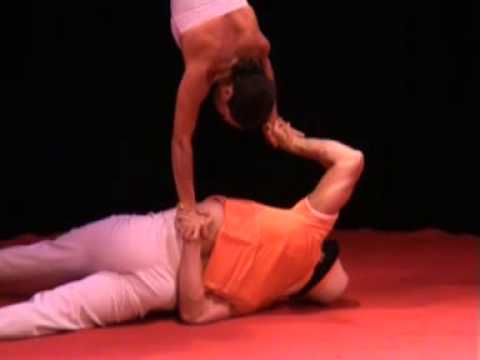 I coached them and helped them with their act. Read the article for their testimony about our work together
In 2006, we worked in a variété where we performed our hand-to-hand act on the theme of Dracula. Spontaneously, Olivier – who worked there at the same time – helped us and made us work on the acting, the intentions, and the accuracy of the figures, which allowed us to improve our act. This was a great support for our work.
In the meantime, we worked on a comical act that also was also enhanced by Olivier's generous guidance.
The collaboration with Olivier gave us a clearer understanding about the importance of scenic play regarding our duo and the audience – while always working to the specificity of the circus' or variété's public.